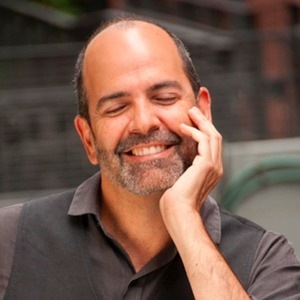 M.H. Rubin
Co-Host of Everyday Photography, Every Day
Rubin's pedigree swings wide: making movies with Bernardo Bertolluci; premastering CDs for the Grateful Dead; developing the "paint-your-own pottery" studio industry; years at Netflix... but through it all he's been a passionate photographer and collector. A few years ago he left his Senior Innovator role at Adobe to focus on fine art photography. He's now dedicated to his own work as well as teaching and collecting. His philosophy and workshops can be found at www.neomodern.com
M.H. Rubin has hosted 131 Episodes.
26 September 2018 | 12 mins 58 secs

constraints, finest, haiku, synecdoche

Everyone now walks around with a great camera all the time: our phones. But what is photography for and how do i manage this amazing device?

25 September 2018 | 13 mins 16 secs

bnw, monochromatic

Why make pictures black-and-white? Is it just to look "arty" or nostalgic?

24 September 2018 | 11 mins 52 secs

composition

Is there a trick to learning to compose great photos?